My best friend recently posted a wishlist on her blog, which got me thinking about the things I want, and how this catalog of individual desires has changed over the years. I actually keep a "Stuff I want" folder on my bookmarks tab, but last I checked, all that's in it are links to a dozen different Hario coffee drippers available on Lazada. A few months ago, I gave away my 3-cup stovetop moka because, a) we no longer have our own stove. I know. It makes me sad, too. Maybe the first thing on my wishlist will be a stove, followed by enough space for a stove. Anyway! b) I also realized I don't drink as much coffee, or at least I don't drink enough to justify a purchase as frivolous as a ceramic Hario V6 (I am not even going to open the tab to confirm the product code because it only makes me cry)–no matter how beautiful it is and even if it's delivered door-to-door.
So reflecting further on this (because I wasn't lying when I said my "Stuff I want" folder is actually 12 different Hario drippers: what do I really want?
As most of you may know, I have spent the last 5 years steadily replacing whatever personality I have with that of "someone who likes cats," confirmed by my consistently having anywhere between 5 and ten million cats.
Because I would like to work on some semblance of self-actualization by revisiting questions of "Who is Alice, anyway???" I figured I would need some help in taking care of my 20 bajillion cats (aside from the help of my beloved partner who I love). This is where technology comes in! Note that I am shelling out an additional hundred bucks just so I can get the black variant because the other one they have is white and shit brown and yuck. No.
No idea what the LCD screen is for, but my cats love screens, so there. Also I can record voice messages on this which spells out endless fun and I wants it.
2. Cat Care FLUTD prevention cat food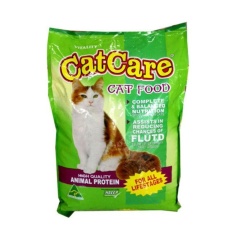 I know I was complaining earlier about how having cats overshadows my actual personality, but my favorite thing about Christmas is that I get to ask everyone in my family for cat food, which means I don't have to spend on cat food for at least a few weeks. And that is super great.
This might be the part of the list where I have to revisit my BeautyMNL problem…
I got a bottle of the rosewater and aloe toner when it went on sale, and holy shit, that stuff really does make my pores happy. The packaging does not lie. Also, the package design is great – waterproof, does not look like shit after I haul it around in my grimy tote bag for a whole day. The only problem I have with it is that it smells a little funky (not because it actually smells funky, just because it's not my thing).
I tried the cucumber and guava leaf variant they had at their store in Ayala on 30th some time ago and that one smelled nice. Too bad it's never on sale and I don't want to be hoarding toner since I only have one face–and even then, I still forget to do the ten-step cleansing program everyone is starting to swear by. Maybe I should just wish for the discipline to follow a ten-step cleansing program.
4. This dress in about a dozen different colors
I'm aware that red is not always my color, but the fact that I was somehow able to work shit out with this dress says something about the cut. I got this dress for about 35 pesos at a thrift store on Mabini, and if not for the fear of wearing it out 'til it falls apart, I would wear it every day (Maybe).
I never wear things every day, but if I had enough copies of this dress, that could change. Imagine not having to worry on a daily basis about the silhouette of a thing on your body? That would be me, if I had ten million copies of this dress. That's also probably how my boyfriend works his life out, since he wears the exact same thing every day, and now that I'm in my 30s, I just want to narrow my options down to color and print. That said, I wish I had time and money and space to just have several of these made. Also, look at that picture. Happy holidays, friends!
I remember my sister's sneakers used to have dinosaur feet imprints on the soles and I was always jealous of that. When coverage of The Women's March peaked, this photo began circulating again, and I've been obsessed with the shoes since then.
(Another thing I've been obsessing over are these Crocs that look like actual croc feet, but that might be pushing it too far.)
I guess at this age, we can better judge what we truly love and are truly comfortable in by the things we wear out. I wore out my Vans in less than a year, which shows how much fun I had in them, but also shows that it's about time to replace them. I wrote a long rant in these pages some time back about the pitfalls and perils of buying shoes as *a lady* because nothing seems comfy enough to actually get you far. That sort of changed this year as my feet and my back adjusted to sneakers, and now I know how indispensable Vans slip-ons are. I also began to accept that I might have to retire my heels and even my cowboy boots, now that every step in them is beginning to feel like torture (or maybe it's just because they're getting old). Which brings me to…
6. Puma Whirlwinds in TAXICAB YELLOW!!! AAAAAAHHHH!!!
Okay, so I don't really need these ones, but I'll be placing them here as the thing I originally wanted and would like to keep looking at.
I had to go to Hong Kong a couple of weeks ago for a conference-slash-workshop, and had my eye on these bright yellow Puma Whirlwinds. I try not to spend too much on shoes because (again) I tend to beat the shit out of them, so as much as possible I try not to spend on anything that isn't marked down. Just as I was beginning to accept that I would batter my Vans while walking from gallery to gallery in HK, I biked past a banner advertising a Puma sale just a few blocks away from where I was.
The problem with these stupid sales, especially for local retailers, is that they tend to only carry broken sizes (either really tiny or really huge) and even then, the men's sizes only go down to 39, which is the equivalent of a 10 or 11 for women. I knew the Whirlwinds I wanted would not be here, but I tried my luck anyway for something similar. Of course all the more muted colors were in the men's section, while the ladies had to settle for pink or purple variants, but I did find these FLUORESCENT YELLOW YES THIS HAS TO BE IN CAPS TX-3s, which are still the best thing I ever bought since I did not anticipate that we would be hiking up and down a hill in Hong Kong, once we left the city and camped out in Lamma Island.
Anyway, still coveting the yellow Whirlwinds, but I guess one pair of yellow sneakers is enough. I'm also really enjoying how it took freelancing and massive spaces for hanging art to really begin appreciating sneakers.
7. Floating shelving to fix our bulky wardrobe situation
We have a massive wardrobe and chest of drawers in our apartment, all of which (including the apartment) were inherited from my mom. I guess in a house, they don't seem like a big deal, but as I mentioned earlier, we don't even have space for a stove, let alone a proper dining table, and for something so huge, neither piece seems able to store much or do so very efficiently.
Photo from Gravity Home. Not the exact kind of shelving I want, but you get the idea.It's a fairly minor renovation job to recycle all the wood and fixtures from these two pieces (the drawers and the wardrobe that is) into floating shelving and a bench, but it still takes time and costs money and would mean enlisting the skills of a talented carpenter since the grain on the wood is lovely and we would want to salvage as much of it as we can. Maybe if we can fix this we would actually have enough storage space for a…
8. Hario VDD-02B Drip Decanter

I keep needing to be reminded of how impractical it would be to get one of these when I already have a press, a coffee maker, and several Vietnamese phins.
Still, it's called a "wishlist" for a reason.